Aircraft Wire Harnesses for De-Icers
Ice Shield™ wire harnesses are available in a broad variety of lead configurations, from traditional ring terminals to quick-disconnect systems (QDS). Our wire harnesses securely insulate strong conductor wires. We engineer and distribute a wide variety of wire harnesses for a range of applications and specific plane requirements.
Click here to view all of our wire harnesses.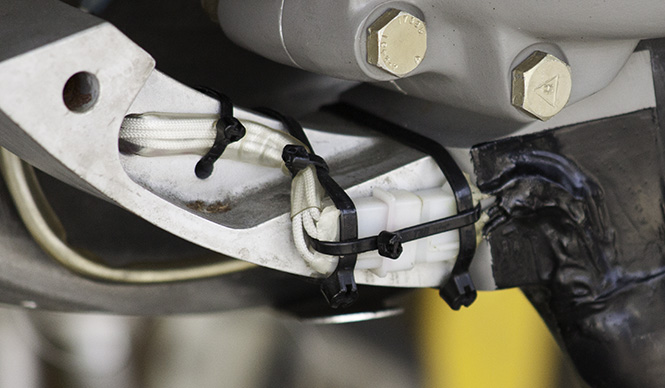 Features and Benefits
Faster
No 60–90 day lead times — Guaranteed to ship out within 48 hours in the continental US and to US-based freight forwarders
Better
Fully compatible with existing OEM systems.
A guaranteed reliable connection between your prop boot and your aircraft's power source
Leads available in traditional ring terminals and quick disconnect system (QDS) configurations
Granted Parts Manufacturer Approval (PMA) from the Federal Aviation Administration
Smarter
Easy, direct access to technical support
Best value for wire harnesses