Aircraft Wire Harnesses for De-Icers
Ice Shield™ wire harnesses are available in various lead configurations, from traditional ring terminals to quick-disconnect systems (QDS). We design our custom-made wire harnesses to stand up to harsh weather conditions and stay secure. Our wire harnesses strongly insulate conductor wires to maintain stability and control. Holding together vital parts of de-icing systems prevents important components from coming loose and stops accidents before they happen. It also ensures your wires have a stable connection between the prop boot and the aircraft's power source.
We engineer and distribute a wide variety of wire harnesses for a range of applications and specific plane requirements, including slip-ring wire harnesses. With Ice Shield, you can trust that we designed our wire harnesses with safety and security as top priorities in our engineering and manufacturing process.
Click here to view all of our wire harnesses.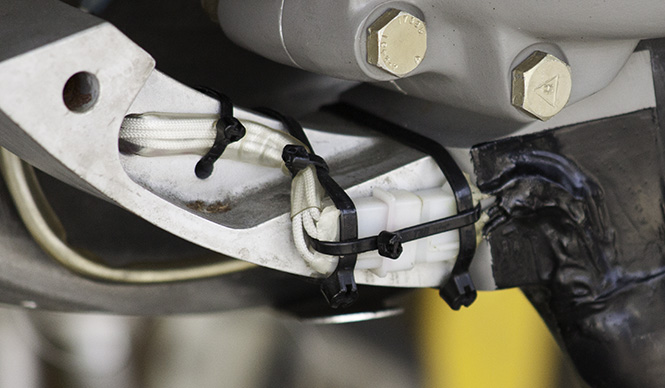 How do De-Ice Harnesses Work?
De-ice harnesses operate by securely attaching the conductor wires of a de-icing system to keep vital components of a de-icing system in place throughout the flight. These are designed to withstand extreme cold, constant vibration, and flexing under high centrifugal forces. Harnesses protect your essential equipment protected against harsh environmental conditions. Some models can also be quickly replaced using our quick disconnect system (QDS) configurations.
See our article about aircraft de-icing questions here for answers to more questions we get asked often.
Ice Shield's Features and Benefits
Faster
Better
Fully compatible with existing OEM systems
A guaranteed reliable connection between your prop boot and your aircraft's power source
Leads available in traditional ring terminals and quick disconnect system (QDS) configurations
Granted Parts Manufacturer Approval (PMA) from the Federal Aviation Administration (FAA)
Smarter
Easy, direct access to technical support
Best value for wire harnesses