Engine Inlet and Horn De-Icing Systems
Ice Shield engine inlet and horn de-ice boots are available for a variety of aircraft, including Beech King Air (90, 100, 200, 300), DeHavilland DHC-6, Dorner 328, Piper Navajo and Embraer 110. Ice Shield's engine inlet and horn boots are in-stock and available for all our certified aircraft. Protect your engine and horns with the best anti-ice systems with Ice Shield.
Check out our full range of engine inlet anti-icing systems here.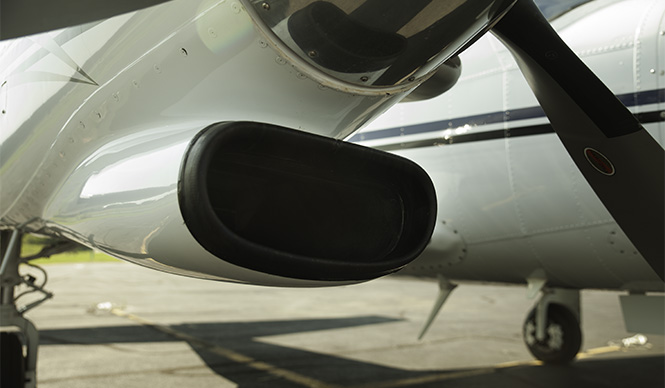 Features and Benefits
Faster
No 60–90-day lead times — Guaranteed to ship out within 48 hours in the continental US and to US-based freight forwarders
Better
Wire-wound pattern available
Tapered edge design for easy application
Superior aerodynamic transition
Textured bond surface for excellent adhesion
Built to survive rain and sand erosion with Aeroguard™ surface technology
Smarter
Easy, direct access to technical support
Best value for engine inlets and horn de-icers
Granted Parts Manufacturer Approval (PMA) by the Federal Aviation Administration (FAA)