How Ice Shield's De-Ice Boots for Propellers Work
Ice Shield® propeller de-ice boots prevent ice from forming on your propeller by heating the root of each blade on a "90-second on, 90-second off" cycle. Ice Shield offers propeller anti-icing systems with wire-wound patterns and etched foil designs. The wire-round pattern was created for thinner blades and the etched foil designs for maximum durability and longevity.
Ice on a propeller can be catastrophic to pilots and passengers. Ice Shield has been creating high-quality de-icing products for aircraft owners and operators since 1998. All products are accompanied by a no-hassle warranty and designed to survive the harshest wintery conditions. We also offer de-ice kits with propeller boots in them. Trust the safety of your flights with Ice Shield anti-ice boots for propellers.
Check out our complete list of de-ice boots for propellers here.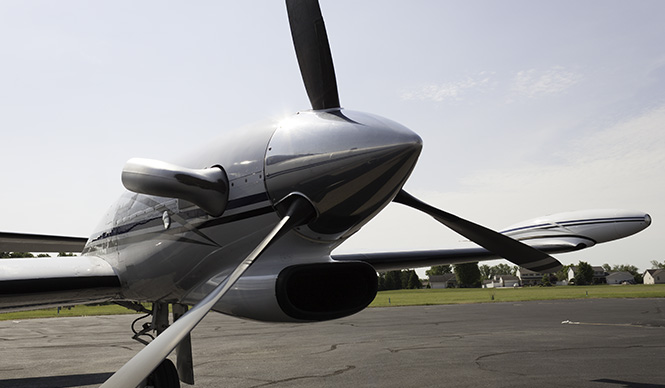 Frequently Asked Questions
Why do propellers need anti-icing systems?
Propellers need anti-icing because ice accumulates on the aircraft's propellers over time, which weighs down the propellers and affects the aerodynamic imbalances of the plane. This instability can cause a loss of control due to the plane stalling from the added weight. Propeller boots can also protect the engine from ingesting chunks of ice that fall off the propeller, averting serious airflow problems.
What should pilots check for in their anti-icing boots daily?
Regular inspections of all anti-icing systems on your aircraft are critical during colder seasons. Under normal conditions, a timer or cycling unit heats the blades to remove all the ice from the propeller. During your inspections, making sure each blade's anti-icing system is operational is vital to ensuring a safe flight. That means testing each blade's anti-icing system before you begin flying.
See our article about aircraft de-icing questions here for answers to more questions we get asked often.
Ice Shield's Features and Benefits
Faster
No 60–90-day lead times.
Quick installation
Better
Wire-wound patterns and etched foil designs are available
Tapered edge design for easy application and superior aerodynamic transition
Textured bond surface for excellent adhesion
Built to survive rain and sand erosion with Aeroguard™ surface technology
Smarter
Easy, direct access to technical support
Best value for propeller anti-ice systems
Granted Parts Manufacturer Approval (PMA) from the Federal Aviation Administration